Vendor: sommtable
Type: Drink
Sku: 500
Available: Sold Out
Currently there are
peoples are currently looking at this product
Description
There are varieties with twelve strings and a thousand chords. Each piece of land has its tuning, each grape sings a different wind. The tones of this variety fill this bottle, in a harmony given by the arrangement of the notes that nature gives us.

TASTING
Aromas of violet and spicy berries and a hint of the wood where it aged. It is fresh, elegant and sophisticated on the palate.
PAIR WITH 
Its structure and elegance make this wine the perfect ally for red meat, cheese, pasta and rich and spicy food.
100% TOURIGA NACIONAL (national grape)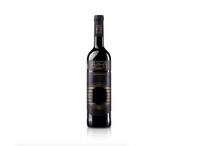 Adega Mayor Touriga National 2016